Around 3 o'clock in the afternoon I find myself beginning to lose steam.  It's at that point between lunch and dinner when my body starts crying out for food (and fast!). With my commitment to running and my desire to shed the last few pounds, I've really been searching for something healthy, quick yet still enjoyable to munch on when snack time hits.
This is hard.  There are so many temptations out there.  I really wanted something that would be quick, delicious and easy. After some deliberation I remembered the Chocolate Walnut Balls I make each Christmas to help me avoid the ridiculous spread that always makes it way into through the various parties and gatherings we attend.
These are inspired by a cookie my raw vegan friend made for me one Christmas. I find these are the perfect afternoon snack. Filled with protein, fiber and that little bit of chocolate everyone needs mid-day, they definitely fit the bill.  I hope you enjoy!
Ingredients:
1 c Walnuts
1 c Dried Cranberries
1 c dark chocolate chips
1 c shredded coconut divided in half
Instructions:
Throw the walnuts, cranberries, chocolate chips and 1/2 c of the coconut into a food processor.
Blend until the mixture is wet and crumbly.
Remove from the stand and take the blade out of the bowl.
Remove a heaping tablespoon of the mixture and begin rolling into balls by hand.
After the ball is formed roll in 1/2 c of shredded coconut and lightly press the flakes against the ball.
Place ball on a parchment lined cookie sheet.
After all balls are formed place in fridge until cool.
Once cold transfer to an airtight container and keep them in the fridge.
Extra Information:
These are super tasty and slightly addictive.  I'm sorry.
You can throw in any type of dried fruit, leave out the coconut or substitute different types of nuts.  This can be personalized based on whatever you have in your cupboard.
These aren't the sweetest treat.  The dark chocolate is much better for us than milk chocolate and that's why I've used it here (all those antioxidants).
There is a healthy coffee/lunch joint in my town that sells something similar to these for 2$ a pop.  Definitely worth making your own!
These are a great GF option for you or guests if you ensure your dark chocolate is in fact GF.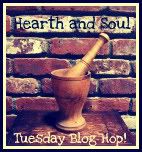 A Journey through Lent: Day 34