While enjoying the one free day I had this week I decided to make some cupcakes for dessert.  I usually make some vanilla and top it with a swirl of rich buttercream. This week I wanted something different.  I've been dreaming of the tropics. Of sitting in the sun with a good book and nothing but my daydreams to disrupt me. I've been remembering the food I experienced when we travelled south.  These daydreams led me to my afternoon creation, the Coconut Lime Cupcake.
These are delicious. They are moist and crumbly. The perfect balance between sweet and tart. Definitely a recipe I'll make again. I hope you enjoy!
My Coconut Lime Cupcakes:
Ingredients:
For the Cupcakes:
1 C Self Rising Flour
1/2 C Coconut Oil
1 C Shredded Coconut
1/2 C White Sugar
2 Eggs
1/2 C Lime Juice
For the Glaze:
2 C Icing Sugar
1/4 C Lime Juice
Instructions:
To make the cupcakes
Preheat oven to 400
Place Coconut on cookie sheet and toast in the oven until brown for approximately 3-5 minutes.
Combine all ingredients for the cupcakes in a food processor and blend until the mixture is well combined and smooth.
Line a 1/2 dozen muffin tin with liners.
Divide the mixture evenly among the cups.
Cook in the oven for 15-20 minutes.
Remove and allow to cool before you glaze.
To make the Glaze
Combine the icing sugar and the lime juice.  Beat vigorously until smooth.
Drizzle the glaze over the cupcakes and enjoy!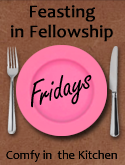 A Journey through Lent: Day 33